STATEMENT OF PURPOSE (Why we exist)
Under the authority of God and His Word, The Fort Clark Baptist Church exists to demonstrate God's love and disciple God's people.
OUR MISSION (What we are to do)
To win people to Christ (evangelism) and to develop them to spiritual maturity (discipleship), visibly expressing God's love to others (service) while cultivating relationships with one another (fellowship), as we magnify God's name (worship).
Acts 1:8 states, "But ye shall receive power, after that the Holy Ghost is come upon you: and ye shall be witnesses unto me both in Jerusalem, and in all Judaea, and in Samaria, and unto the uttermost part of the earth. Matthew 28:19-20 "Go ye therefore, and teach all nations, baptizing them in the name of the Father, and of the Son, and of the Holy Ghost: Teaching them to observe all things whatsoever I have commanded you: and, lo, I am with you always, even unto the end of the world. Amen."
Fort Clarks Biblical Vision
Habakkuk 2:1-4 states, "I will stand upon my watch, and set me upon the tower, and will watch to see what he will say unto me, and what I shall answer when I am reproved. And the LORD answered me, and said, Write the vision, and make it plain upon tables, that he may run that readeth it. For the vision is yet for an appointed time, but at the end it shall speak, and not lie: though it tarry, wait for it; because it will surely come, it will not tarry. Behold, his soul which is lifted up is not upright in him: but the just shall live by his faith.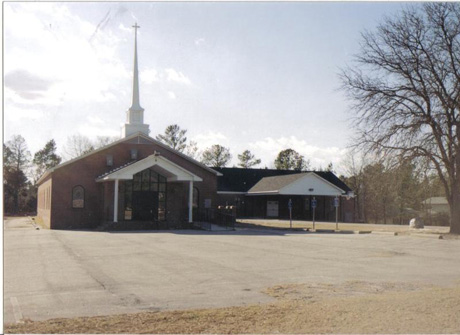 OUR VISION (What we aim to become)
To be a Biblically functioning community of believers who…
presents the Gospel of Jesus Christ to people who are in need of love, acceptance, help, hope, forgiveness, guidance, and encouragement;
welcomes hundreds into the fellowship of our family- loving, learning, laughing, and living in harmony together;
disciples its members and helps them discover their spiritual gifts through Bible Studies, Fellowship Circles, Seminars, Conferences, Retreats, and a Bible Institute for all ages and academic levels;
provides worship experiences and special programming that exhibits love, joy, and praise for God, while maintaining a relevance to unbelievers;
reaches beyond our area by investing our talents, gifts, and resources to the spreading of the gospel around the world;
develops and maintains the ministry with the highest level of competency and excellence through a spiritually gifted staff of paid and volunteer workers who are dedicated people of integrity and commitment;
maintains, builds and/or secures facilities to accommodate such a ministry that ministers effectively to the total person spiritually, emotionally, physically, and socially.
Fort Clark Baptist Church 421 Veterans Row Elgin, South Carolina 29045
Phone: 803-438-5071
Email Address: fcbc4g@att.net