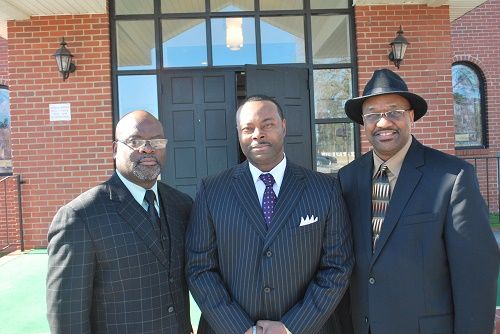 MINISTRY LEADER: Rev. Clarence Johnson
Our weekly Bible Study, Growing in the Word, is designed to encourage, equip, and elevate the spirits of men, women, boys and girls. This time of praise, worship and teaching helps students become mature Christians who are sensitive to the leading of the Holy Spirit. Youth classes are offered by age group and serve as an effective time of teaching, sharing and fellowshipping. The Bible Study of The Fort Clark Baptist Church provides sound biblical instructions in God's Word, while
providing an atmosphere of excitement that will make learning about our God interesting and insightful. This Ministry meets weekly on Wednesday's at 7pm.
Fort Clark Baptist Church 421 Veterans Row Elgin, South Carolina 29045
Phone: 803-438-5071
Email Address: fcbc4g@att.net