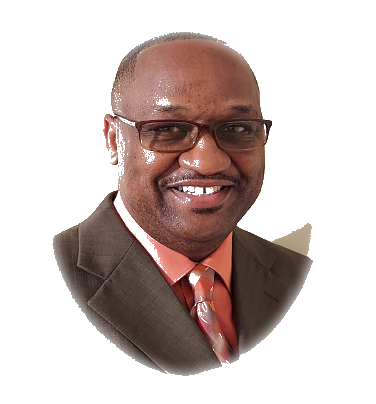 Reverend Clarence R. Johnson
Reverend Clarence "Ronnie" Johnson is the son of Mrs. Claretha Legette and the late Mr. Clarence C. Johnson of Bennettsville, South Carolina and the sibling of one brother and three sisters. He is also the grandson of the late Mr. & Mrs. Mack Wade of Latta, South Carolina.
He received Jesus Christ as his personal savior in June of 1998. Since that time, God has been preparing him for such a time as this. He accepted the call to ministry to preach and teach the Word of God and preached his initial sermon in October of 2004 at Fort Clark Baptist Church, Elgin, South Carolina and served as the Assistant Pastor at Fort Clark Baptist Church from February 2013 until March of 2022. He presently serves as the Senior Pastor Elect at Fort Clark Baptist Church in Elgin, SC.
Ronnie retired from the Columbia Housing Authority after 35 years of service.
He has served in many different capacities over the years at Fort Clark Baptist Church and has ministered at churches in the surrounding areas.
He is married to Prophetess Sandra B. Johnson; they have been married for Thirty-Three blessed years.
His Motto is: 
"But thanks be to God, which giveth us the victory through our Lord Jesus Christ. Therefore, my beloved brethren, be yet steadfast, unmovable, always abounding in the work of the lord, forasmuch as ye know your labour is not in vain in the Lord," (I Corinthians 15:57-58).
Fort Clark Baptist Church 421 Veterans Row Elgin, South Carolina 29045
Phone: 803-438-5071
Email Address: fcbc4g@att.net